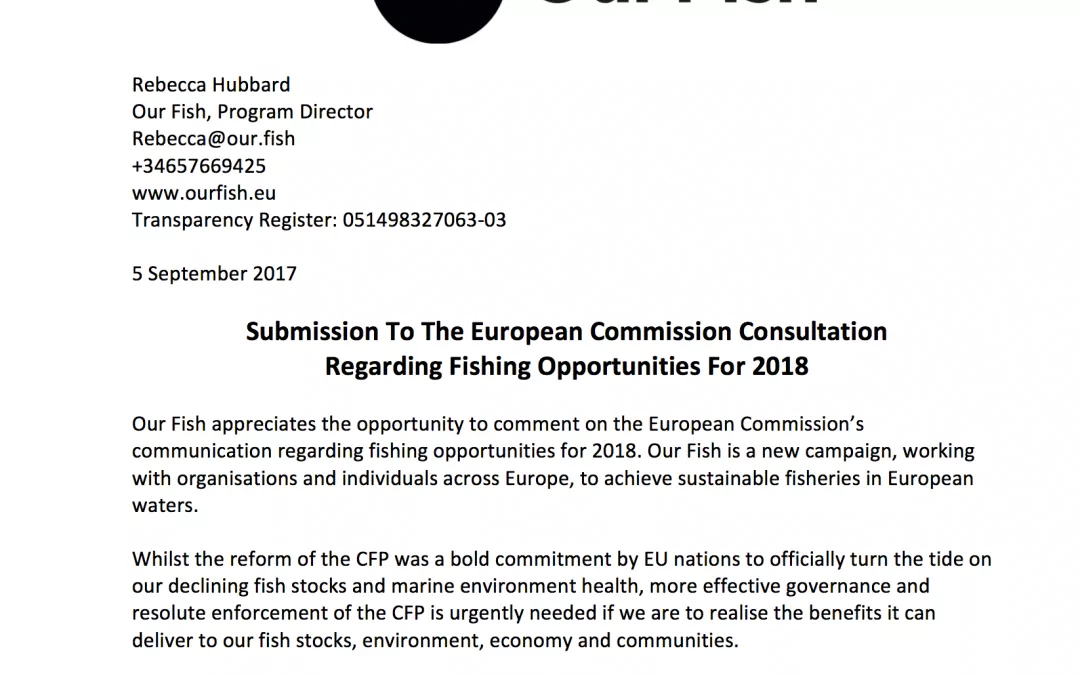 This document details Our Fish comments on the European Commission's communication regarding fishing opportunities for 2018.
Our Fish believes the European Commission has an important role in upholding both the spirit and the letter of the Common Fisheries Policy law, and we urge it to maintain a position which best reflects this. Specifically, we urge the Commission to resist any actions that result in the weakening, greenwashing, filibustering, or evasion of CFP implementation.
Our Fish is concerned with three areas where this appears to be happening:
1. Behind schedule to attain the MSY target;
2. Non-implementation of the discards ban;
3. Concurrence.
To read more, download the Our Fish Submission To The European Commission Consultation Regarding Fishing Opportunities For 2018 (pdf)