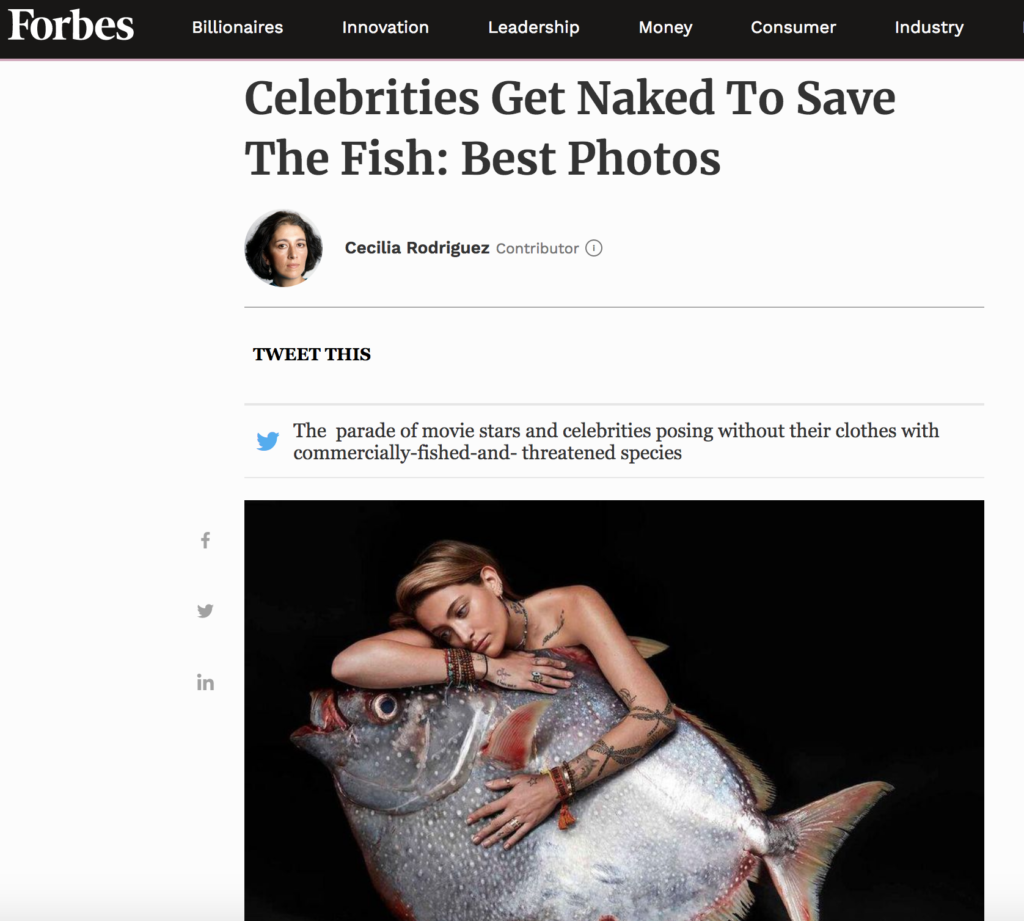 From Forbes, 16 October 2018: Celebrities Get Naked To Save The Fish: Best Photos
Giant mobile posters displaying famous celebrities in the nude holding dead fish have been wandering around Berlin's city center this week as part of the international Fishlove, #EndOverfishing campaign seeking to protect the oceans from overfishing throughout the European Union.

Berlin's mobile exhibition to promote sustainable fishing shows well-known film personalities in the nude, including Luxembourg's Vicky Krieps and Germany's Nina Hoss and Tom Wlaschiha and is part of a global campaign by the Our Fish organization, dedicated to achieve sustainable fish stocks in European waters.

The campaign has also been launched in other E.U. countries and the United States.

Stars such as Sean Penn, Elizabeth McGovern (from Downton Abbey), Cressida Bonas (Prince Harry's former girlfriend), and Michael Jackson's daughter, Paris, shed their clothes to be snapped with a mackerel, an opah or a shark for the Fishlove naked protest.
Continue reading: Celebrities Get Naked To Save The Fish: Best Photos